Friends of Bluche and its Reunions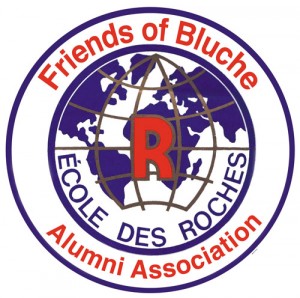 This is the unofficial website of the original international boarding school, Ecole Des Roches and Pres Fleuris, in Bluche-sur-Sierre, Valias, Switzerland. Our alumni association of Ecole Des Roches/Pres Fleuris is called Friends of Bluche (FoB). FoB was started by Margaret Mallon.
Join us to stay in touch!
If you attended Les Roches or Pres Fleuris (it doesn't matter if you graduated from the school, most of us did not), you may want to register your name so that this web site can help you keep in touch with old classmates and inform you of future reunions.
If you did not attend that school, or attended it when it was a hotel management school, then not much of this web site will interest you, but you're welcome to browse through it. However, you will not be able to register as an alumnus.
Next reunion – the registration is NOW OPEN!
The next reunion will be in Stockholm on June 28 to July 3 2023 and hosted by Annie and Mikael Bengtson. The registration is now open and we advise you to register before the end of April.
Looking forward to seeing you there,
The Reunion Committee:
Annie and Mikael Bengtson, Susan Reaper, Sharon Taylor Baumann, Tom Ventser, Katy Jackson Cantor, Pradeep Kapadia and Thierry Coche
Past reunions
Over the years, there have been many reunions since 1991:
1991 in the Bahamas, hosted by Brendan Foulkes
1994 in Montana Crans, hosted by Giancarlo Felli
1997 in Aspen Colorado, hosted by Mark Uhlfelder
2003 in Woodstock, New York, hosted by Pradeep Kapadia
2004 in Montana Crans, hosted by Ottavia Giorgi Monfort and Giancarlo & Nati Felli
2005 in Lake Como, Italy, hosted by Massimo Ciceri
2007 in Banff, hosted by Carmen Marshall
2009 in Crans Montana, hosted by Giancarlo & Nati Felli and Ottavia Giorgi Monfort
2012 in Bangkok and Phuket, Thailand, hosted by Pichet Nithivasin
2013 in St. Moritz, hosted by Thomas Barth
2014 in Northern California, hosted by Rory & Carol Campbell and their daughter Kate
Several ad-hoc mini-reunions are held annually by smaller groups of alumni all over the world.