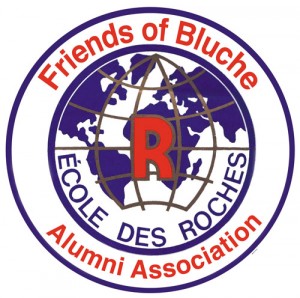 Les Roches – Pres Fleuris Reunion,
September 14 – 18, 2018
I am sure all of you know by now that our 12th Les Roches et Pres Fleuris Reunion took place in Crans 14-18 September in idyllic conditions. 83 alumni, family members, teachers, internats and friends gathered together to celebrate those school days.
From the moment everyone started arriving for the Raclette Dinner at the elegant Guard Golf Hotel and were greeted by owners alumnus GianCarlo Felli and his wife Nati, alumna of Les Roches Hotel Management, there was an anticipation of something special. Marie and Paul Wirth, our hosts, had organized everything perfectly with the Fellis. The sun was shining , the champagne was flowing, everyone mingled and chatted. The following wise ones chose this reunion to be their first, Nicolas Dietz, Charlie Fahrmeier, Lynn Minai Martin, Bernard Boltz, Erica Cavalli Beard, Lori Fisher, Robert Berman, Kathy Kay Golding, Willi Diener, Tony Cornelius, Alice Allen, Carla Wendman and Jim Kay.
The next morning the scheduled promenade obligatoire to Bluche took place without moans or groans. Many changes have taken place but St. Francois and Pres Fleuris are much the same from the outside. We all tried to find our rooms and many are now split into two or are now bathrooms. Lunch was at Petit Paradis and another treat was that Roberto Grisotti and Denis and Joy Hill joined us. Roberto was as charming as always and the Hills are just amazing. Both are active and still involved in different research projects. Alumna Sally Mayor who now works at LRHM gave an enthusiastic and informative tour of the hotel school.
On Sunday the desalpe, the descent of the cows for the winter took place and we were able to join the festivities before taking the telecabine up to Cry d'Er for lunch. High five to Susan Reaper York and John Boone who climbed up (and down) and to Thierry Coche and Tom Ventser who rode up on mountain bikes. Also to those who leisurely walked down after another special meal and back to hotels to get ready for soiree night.
The soiree was definitely the highlight of our reunion. Champagne on the terrace and in the cinema room where photos of alumni and previous reunions were shown on a large screen. Our 7 course Japanese meal was spectacular. GianCarlo and Nati surprised us with live music provided by an Italian couple who kept up on the dance floor all night. GianCarlo joined the couple and sang for us too, a very special moment.
During the evening Pradeep Kapadia confirmed that he would be handing over the running of Friends of Bluche to whoever was willing and thankfully Mikael Bengtson, husband of alumna Annie, offered his services. On the final day, we had a meeting where Katy Jackson Cantor, Alfie Eu, Thierry Coche, Tom Ventser and I offered to assist in keeping FOB running. The good news is that we all want to continue having reunions and we may even have another one in Crans several years from now. To keep the website active, we must all pay our subs to FOB regularly so that Mikael can take care of the running costs. We all also need to encourage other alumni to register and join FOB.
I would like to say a special thank you to our hosts of this reunion, Paul and Marie, who planned all the wonderful events and GianCarlo and Nati who meticulously organized the events at Guarda Golf Hotel. A thank you also to the staff of the hotel who seemed to appear with a smile, right before you needed them.
Another thank you to Carl Michaelsen for his generosity, Irene Neveu for her work for this reunion, Mikael for standing up when needed and to all of you for being there. It was a very special group.
The next reunion will be Cape Town, March 2020, so save the date.
Sharon Taylor Baumann
The following content is accessible for members only, please sign in.
Your 2018 Reunion team
Feel free to contact the Reunion Team if you have any questions!